Ronald J. Arruejo
Business Operations Specialist – International Programs | Naval Warfare Center Weapons Division at Point Mugu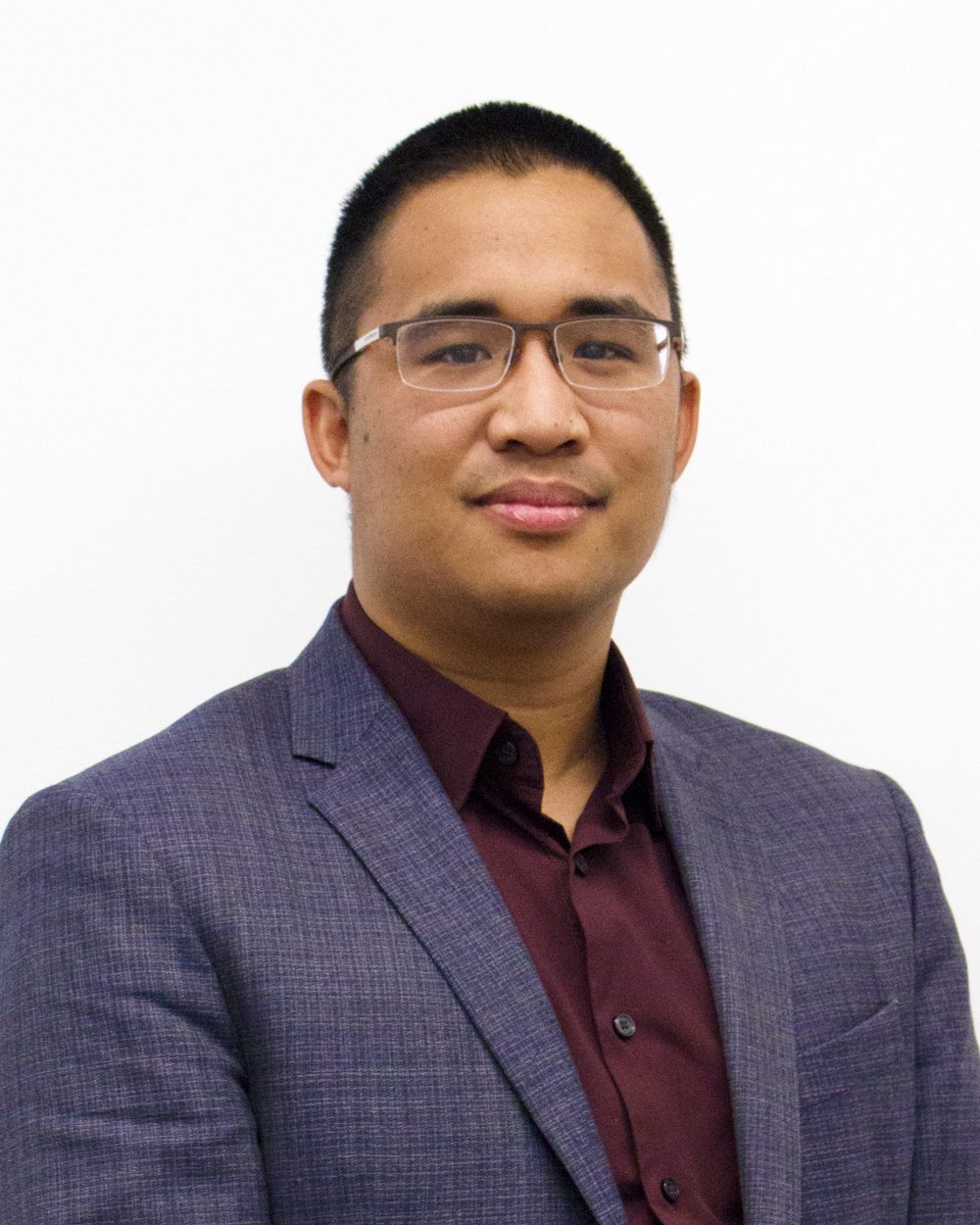 Ronald J. Arruejo is currently employed as a Business Operations Specialist (International Programs) at the Naval Air Warfare Center Weapons Division (NAWCWD) at Point Mugu. In that capacity, he analyzes policies and procedures to enable future collaboration with international partners. During graduate school, he served as an intern in the Indianapolis-based economic consulting firm of Thomas P. Miller & Associates and with then-U.S. Representative Todd Young (IN-09). Soon after, he was an International City/County Management Association (ICMA) Analyst Fellow for the City of Altoona, Wisconsin, where he analyzed policies for updating, drafted ordinances for city council approval, and lobbied state officials for the Wisconsin affiliate of ICMA.
He is active with the National Association of Parliamentarians, an organization that encourages its members and the general public to learn the principles and practice of democratic decision-making, serving as the Secretary to the Wisconsin, then the Southern California, associations in the past three years. Having just relocated back to his home city of Oxnard, he is serving his first term as the Secretary-Treasurer for the city's East Village Neighborhood of the InterNeighborhood Council Organization (INCO).
Ronald graduated from the University of California, Los Angeles with a double major in Political Science and Scandinavian Languages & Cultures. He earned a Master in Public Affairs from the School of Public and Environmental Affairs at Indiana University – Bloomington and recently attained a Certificate in the Fundamentals of Accounting from Northwestern University.
Phylizia Carrillo
Director of Innovation | AmihanGlobalStrategies
Phylizia Carillo is a 1.5 generation Filipina-American intent on championing bridges between policies and philosophy, technologies and traditions, and data and design. She currently serves as the Director of Innovation at Amihan Global Strategies, where she spearheads thought leadership and initiatives for top enterprises and impact industries in the Philippines.
Before this role, she leveraged open data portals and policy recommendations for the Los Angeles Mayor's Office, California State Senate, and U.S. House of Representatives; connected entrepreneurial communities for the Los Angeles County Economic Development Corporation and World Economic Forum; and conducted anthropological and political fieldwork re: migration, education, and innovation in Bolivia, Cuba, and Morocco.
A proud graduate of Mount Saint Mary's University, the only women's university in Los Angeles, Phylizia holds a B.A in Political Science and Global Politics (with double minors in Philosophy and Film, Media, and Social Justice). She hopes to establish the first women's institute for social science and technology in the Philippines and run for local office in Los Angeles one day.
Jessica Cha
Vice Chair | Arts & Culture Commission, City of Santa Ana
Jessica Cha is a Certified Family Law Specialist and managing attorney of Law Offices of J.Cha & Associates, a family law firm dedicated to helping clients with marital dissolution, asset division, child custody & support within the State of California from San Diego to San Francisco.
Jessica serves as a board member for the Korean American Federation of Orange County and is the Co-Chair of the Professional Development Committee with the Orange County Asian American Bar Association. She is also an active member of the American Bar Association and is currently a Fellow of the Young Lawyers Division. Jessica currently serves as the Vice Chair of the City of Santa Ana Arts & Culture Commission where she was appointed in May 2017. During her time in Washington, DC, Jessica was actively involved in launching the Esperanza Education Fund, and recognized the need for a similar program in California. Jessica then founded the C.H.A. Education Fund in 2017 (California's High Achievers).
Jessica received her Juris Doctor from Syracuse University College of Law. She served as Vice President of the Asian Pacific American Law Student Association (APALSA), and as the Vice President of the National Asian Pacific American Law Student (NAPALSA). Jessica completed her undergraduate degree at the University of California San Diego with a B.A. in Political Science and minor in East Asian Studies.
AndyMike Emata
Engagement & Strategic Initiative Accounts Manager | United Way of Greater Los Angeles
As an Account Manager on the Engagement and Strategic Initiatives team at United Way for Greater Los Angeles (UWGLA), AndyMike Emata is responsible for stewarding the relationships of key national corporate accounts in Los Angeles County through employee engagement, workplace giving campaigns, and corporate social responsibility.
Prior to joining UWGLA, AndyMike served as Leadership Circle Coordinator at Southern California Public Radio (89.3fm KPCC). He managed the Leadership Circle ($1,500 – $25,000+) campaigns for annual renewals, lapsed/recapture, additional gifts, and acquisition, as well as personalized cultivation and stewardship. AndyMike also served as Member Benefits Representative in which he designed and procured VIP items for members, managed the volunteer program, hosted in-person station tours, and produced on-air pledge drives.
AndyMike currently serves as Vice President of the Membership Committee for the Gay Men's Chorus of Los Angeles and is an alumnus of the 2016 cohort of Leadership Pasadena. AndyMike graduated from the University of Texas at Austin with a B.A. in Sociology and minor in Business Administration. He currently resides in the Lower Hastings Ranch community of Pasadena.
Jenifer Harris
Prevention Coordinator | Behavioral Health Services, Inc.
Since 2001, Jenifer Harris has developed comprehensive drug prevention and social justice programs to empower youth, parents, and communities in Los Angeles County. Currently, as a Prevention Coordinator, Jen coordinates the Drugs Kill Dreams Program for youth, partners with law enforcement agencies to plan Rx Take Back events, and organizes the annual Drugs Kill Dreams Youth Summit.
During her time at Behaviorial Services, Inc., she has secured funding as the only LA County contractor working on youth gambling, and presented at the National Cannabis Summit and the Statewide Substance Use Disorder Conference. Notably, Jen stewarded program implementation and expansion in all middle and high schools in the Torrance Unified School District. As a consultant, she has supported the state of Illinois in their development of environmental scans for the city of Chicago.
Jen began organizing in high school doing work around drug prevention and helping pass Smoke-free Parks in Gardena, CA. She is a certified Grant Writer and an active member of Rethinking Access to Marijuana, a Los Angeles coalition focused on reducing youth access to marijuana.
Jackie Kim
Field Representative | Office of Assemblymember Miguel Santiago
Jackie Kim currently serves as a Field Representative for Assemblymember Miguel Santiago in Los Angeles, covering areas of Koreatown, Little Tokyo, the Arts District of Downtown Los Angeles, and a portion of Hancock Park. She covers API and environmental issues in the district office, and leads bilingual outreach and community engagement in the district, as well as the internship program.
She graduated from the University of California, Los Angeles with a B.A. in psychology and a minor in public affairs.
Jennifer Kumiyama
Legislative Assistant | Office of Councilwoman Lena Gonzalez, City of Long Beach
Jennifer Kumiyama was born with Arthrogryposis and uses a wheelchair daily. In 2000, Jennifer earned a spot on Warner Bros. reality TV show "Popstars 2" and earned national accolades from many publications including Variety Magazine and TV Guide. In 2002, Jennifer was cast in Disney's "Aladdin; a Musical Spectacular" at Disney California Adventure Theme Park, where she was the first performer in a wheelchair to ever be on any Disney stage in the world.
It was at Disney that Jennifer took on her real role as an advocate for people living with disabilities, being a voice for people living with disabilities by breaking attitudinal and architectural barriers. "Aladdin; a Musical Spectacular" closed on January 10, 2016. In 2010, Jennifer was crowned Ms. Wheelchair California and Ms. Wheelchair America 2011, 1st Runner Up.
Jennifer was cast in a major role as 'Carmen' in Sundance Film Festival hit and Academy Award Nominated film "The Sessions", MTV's teen sensation "Awkward" and became the founder and owner of The Ms. Wheelchair California Foundation in 2011 and has since retired as the State Coordinator in 2016.
Olivia Lee
Public Policy Manager | Los Angeles Area Chamber of Commerce
Olivia Lee has nearly 17 years of political experience that includes government, campaign operations, campaign finance, and public affairs consulting.
She previously served as Field Representative to Assemblymembers Mike Eng and Ed Chau, Political Account Supervisor at Kaufman Legal Group, Associate at Hilltop Public Solutions, and is currently serving as the youngest executive board member and as the first countywide Asian American officer of the Los Angeles County Democratic Party as Recording Secretary. She also serves as the Rules Chair of the California Democratic Party Asian Pacific Islander Caucus.
Jessica Lee
Co-Founder | The Spectrum Works, Project Manager | SoCalGas
Jessica Lee is Co-Founder of The Spectrum Works, a non-profit organization transitioning gifted adults on the autism spectrum into meaningful talent for corporations. Through this organization, Jessica is eager to change business and society's perceptions about autism and focus on integration and neurodiversity (a diversity of minds) in the workplace as an impetus for greater societal change.
She is also a project manager at SoCalGas, the nation's largest gas utility, spearheading the development and implementation of an enterprise-wide strategy for leading employees through organizational change and transformation. Prior to this, she worked as a management consultant with Capgemini for five years preparing her clients for technical and operational changes, and facilitating collaborative and cross-functional business process design.
Jessica earned her Bachelor's degree in Business and International Relations at the University of Southern California and is earning a Certificate in Social Impact Strategy through the University of Pennsylvania.
Andrew Murphy
Director, Operations & Public Affairs | Smart Home, LLC
Andrew Murphy (Jang Tae Soo) is a government and public relations professional who is passionate about public leadership that is culturally representative, especially for Asian Pacific Islander Americans.
While his professional life has included varied and diverse experiences – from teaching fifth grade in Las Vegas with Teach for America to serving in the South Korean National Assembly as a Policy Analyst – a consistent theme of his professional career has been a commitment to improving the quality of life in underserved communities.
Born in South Korea and adopted as an infant, Andrew grew up in Kentucky and holds a Master's in Korean History from Seoul National University and a Master's in Education from the University of Nevada-Las Vegas. He currently is pursuing a graduate certificate in Strategic Branding and Public Relations from UCLA and resides in Koreatown, Los Angeles.
Lindsey Nitta
Principal Consultant | Venture Consulting
Lindsey Nitta has been developing strategic communications and awareness campaigns for companies, non-profits, and government agencies for ten years. Lindsey has begun consulting on her own after spending a large part of her career at Ogilvy Public Relations and Mercury Public Affairs. Lindsey worked on notable campaigns and clients at the agencies including the "I Can Afford College Campaign" with the California Community College Chancellor's Office, Lytx, Planned Parenthood's Teen Safety Campaign, "Don't Trash California", and the State Auditor's Redistricting Commission to name a few.
Recently, Lindsey led 40 local nonprofits as well as UC Davis Medical School and City and County agencies in the development of a new initiative, the Oak Park Promise Neighborhood.
Lindsey has served as Vice President of Communications at the California Forestry Association, for two years. Under her strategic branding plan, the Association was able to pass first forestry reform legislation package, build new partnerships, and gain new members. Lindsey developed new programs, branding and facility improvements to the Forest Center, a long-standing exhibit at Cal Expo.
Audrey Oh
Marketing Specialist | VeriFone Media/GSTV
Audrey Oh is a first-generation Filipino-American and conducted Combat Support missions in Operation Enduring Freedom, Afghanistan with the U.S. Army. In the Army Reserves she worked as a project manager for video and print products. Most notably she has been a two time recipient of the Army Commendation Medal for her work in the military.
Currently, she works with VeriFone Media and Gas Station Television as a Marketing Specialist. She has worked on marketing campaigns for Ford Motors, NBC Universal, California Energy, and Frito-Lay.
Audrey graduated from the University of California, Irvine with a B.A. in English Literature and Creative Writing. She has written articles for HelloGiggles.com and Hot Chicks with Big Brains. She is an alumna of the CAUSE 2017 Veteran's Initiative Cohort.
At U.C. Irvine, she served the university as an ex-officio council member, lettering legislation and offering discussion on university matters. She also chaired the school's student housing coordinating board, founded several student-led organizations, as well as being a weekly contributor to the newspaper, The New University. While there, she addressed student tuition issues, the rise of affordable student housing, gender-inclusivity resolutions for student communities, and more.
Liliane Ribeiro
Director of Development | MUSE/IQUE
Liliane Ribeiro has worked in technology and retail industries in planning and allocations departments and has had various fundraising leadership roles in the nonprofit arts sector for over a decade. She is also a member of KCRW, the ACLU, and All Saints Episcopal Church.
Liliane attended California Polytechnic State University, San Luis Obispo for Business Administration and later attended Claremont Graduate University for Arts and Cultural Management. She was born in Montreal, Quebec, Canada, and has lived in Southern California for most of her life. Liliane and her teenage son currently live in Pasadena, CA.
Paul Seo
Deputy District Attorney | Office of Los Angeles County District Attorney
Paul Seo currently serves in the Los Angeles County District Attorney's Office as a Deputy District Attorney. In 1999-2000, Paul served as the Chairperson of the Torrance Youth Council and was an integral part in creating the Torrance Teen Center.
Paul graduated from the United States Military Academy (West Point) in 2004. After graduating, he served in the United States Army from 2004 – 2010. During his service, he served as a company level officer in South Korea with 2nd Infantry Division, as the assistant operations officer with United States Army Troop Command – Yongsan, South Korea, and as an operations officer for the United Nations Command Security Battalion – Joint Security Area along the demilitarized zone of South and North Korea. After Korea, Paul entered the U.S. Army Reserves and served at Los Alamitos Joint Training Base in Los Alamitos, CA, as the assistant combat arms platoon leader. Paul finished serving as a Captain in the U.S. Army.
Upon leaving the United States Army, Paul attended Loyola Law School in Los Angeles and graduated in 2012. While attending law school, Paul served as a Congressional Fellow for Congressman Adam Schiff in the 28th Congressional District.
In 2016, Paul was elected to the Palms Neighborhood Council as the Area D Representative. He currently serves as the Chairperson for the Homelessness and Public Safety Committee for Palms. In 2017, Paul attended Harvard University, Kennedy School of Government's Program for Senior Executives in State and Local Government.
Jimmy Tang
Assistant Field Deputy | Office of Los Angeles County Supervisor Hilda Solis
Jimmy Tang is an Assistant Field Deputy and Caseworker for Los Angeles County Supervisor Hilda L. Solis. In this capacity, Jimmy serves as the Supervisor's representative to constituents, government agencies, businesses and local community groups across the San Gabriel Valley. Jimmy also serves as the Supervisor's liaison to the Asian American and Pacific Islander community across the First District.
Prior to joining the Board of Supervisors, Jimmy served as an Associate for Southern California Grantmakers (SCG), a regional association for philanthropists and grantmakers to collaborate and create meaningful change for our communities. Jimmy assisted with the development of SCG's initative, Philanthropy California, to foster stronger statewide philanthropic collaboration on public policy issues and streamlined support for nonprofits. Jimmy has also worked with AAPI organizations such as the Asian Pacific American Institute for Congressional Studies, and Leadership Education for Asian Pacifics, Inc.
Jimmy graduated from the American University with a B.A. in International Studies and a minor in Communications.
Alton Wang
Assistant Director | AAPI Data & UCR Center for Social Innovation
Alton Wang currently serves as the Assistant Director for AAPI Data and the Center for Social Innovation at the University of California, Riverside.
He formerly served as the Policy Advisor for the Congressional Asian Pacific American Caucus (CAPAC), managing Caucus press and working to ensure that issues facing Asian Americans and Pacific Islanders (AAPIs) were addressed on Capitol Hill. Prior to CAPAC, Alton managed communications and development for Asian and Pacific Islander American Vote (APIAVote), where he focused on engaging and mobilizing AAPIs in electoral and civic participation.
Based in the San Gabriel Valley in the Greater Los Angeles area, he currently serves on the Board of Advisors for 18 Million Rising (18MR) and previously served as a Vice Chair of the Board of Directors for the Conference on Asian Pacific American Leadership (CAPAL). Alton studied sociology and government at Wesleyan University.
Cally Wong
Director | Asian & Pacific Islander Council of San Francisco
Cally Wong is a second generation San Francisco native. She currently serves as the Director for the Asian & Pacific Islander (API) Council of San Francisco where she runs and operates a 45-member coalition. She works to ensure underserved Asian & Pacific Islander needs are visibly engaged, addressed and represented in policies, research and data collection, and equitable funding allocations. Collectively, API Council serves over 300,000 API residents in San Francisco. In the last fiscal year, she successfully lobbied over $5 million for low-income families.
Cally also serves as a member of the City's Park, Recreation and Open Space Advisory Committee (PROSAC) prioritizing equity, access, and cultural preservation. Previously, she served as the Senior District Liaison for Board Member Fiona Ma with an emphasis on financial literacy, women's issues, civic engagement, small business associations, and district special projects. She also served as Special Assistant for then-State Controller John Chiang and the sole point person in the Bay Area office.
Melanie Yamamoto
Program Assistant | The Ralph M. Parsons Foundation
Melanie Yamamoto currently serves as a program assistant at The Ralph M. Parsons Foundation, which makes grants to nonprofit organizations serving Los Angeles County residents in the arts, education, health, and human services. She provides administrative and grants management support in service to the Foundation's work to improve the lives of Angelenos.
Prior to joining the Parsons Foundation, Melanie interned with Time Warner Cable's community investment team and supported the company's Connect a Million Minds initiative to inspire young people to pursue activities and careers in science, technology, engineering, and math. Melanie also interned at STAPLES Center Foundation, Venice Family Clinic, and CBS EcoMedia in various roles connecting community partners and corporate resources.
She earned a bachelor's degree in business administration and is pursuing a master's degree in public administration at the University of Southern California.
Rodney Yo
Associate | NNN Properties Group, KW Commercial
Rodney Yo is a commercial real estate investments broker and advisor with KW Commercial. He helps companies find suitable properties in which to operate their businesses. He also assists individuals in building financial security through investments in income-producing real estate.
In his former career, he worked on fundraising and campaign operations for Congressman Mark Takano, where he started as an intern and worked his way up to become Deputy Finance Director. He aspires to expand financial literacy, an often-overlooked part of the education system, to empower the Asian-American community. Rodney holds a bachelor's degree in political science from the University of California Riverside and a certificate in real estate investments from UCLA Extension.