About
The CAUSE Voter Outreach, Training, and Education (VOTE) Initiatives, is a year-round civic engagement program that includes voter registration and voter pledges, candidate debates, voter education and registration workshops, and community issue town halls for Asian Pacific Americans (APAs) of all ages.
We empower and educate our communities. In order for our Asian Pacific American (APA) communities to be aware, mobilize, and vote in future political debates, we provide culturally-aware outreach resources to encourage civic participation. We understand that our communities need to have the knowledge, access, and network to be fully immersed in our democracy.
Throughout the year, CAUSE conducts various Voter Outreach, Training, and Education (VOTE) Initiatives to empower the APA community to be active political participants. VOTE Initiatives ensure awareness of the issues and access to the information on how to participate in the political process.
The Need
80%
outreach
According to APIA Vote, 80% of registered voters received "no contact" in 2012. We're doing more in 2018 to engage and educate voters.
voter registration
There are 3.7 million eligible APA voters in California and only 2.3 million are registered. We're working to chip away at this number and bring it down to 0.
in-language support
There are over 40 languages spoken under the APA umbrella, we're making sure voters have the resources they need in the languages they need it.
Voter Outreach
Through Voter Outreach efforts, CAUSE works hard to register voters and get them to pledge to vote.
Voter Registration & Voter Pledges
Our approach to voter registration and turnout is vast and varied:
Digital Strategy
targeted advertising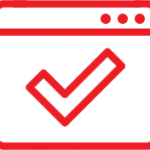 online interface
public service announcements
Person-to-Person
Once individuals have pledged to vote with us, we're ensuring they have the tools and resources they need to make an informed and educated vote.
phone banking
Door Knocking
Our person-to-person approach to connecting with voters provides our community with the access to all of the information they need to fully participate in the decision making process.
Training & Education
CAUSE Voter Training & Education efforts provide voters with valuable access to voter education and registration workshops, candidate debates and forums, and community issue town halls.
All of our voter training and education programs include segments on registering to vote, how to vote/read a ballot, and how to find your polling place or register as a permanent vote by mail voter.
Voter Education & Registration Workshops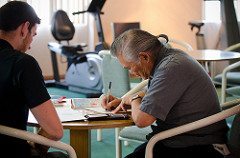 Shows voters what and who is on their ballot
Overview of ballot propositions, initiatives, bonds, etc.
Voter registration
Candidate Debates & Forums
Direct access to the candidates
Opportunity to understand each candidate's values and stances on the issues
Community Issue Town Halls*
Panel-style discussions on the issues
Community town-hall style Q&A
Greater understanding of the issues

* Efforts sustained post elections
The APA community plays a large stake in our state's public policy issues.

Some of the highlighted issues we're dedicated to spotlighting include:
Environment & Natural Resources
Our Goals & Objectives
Increased APA Voter Turnout
Increased APA Voter Registration
A greater  understanding of candidates and propositions, bonds, initiatives, etc. on the ballot
Increased discussion surrounding politics and community issues
More direct access to culturally-aware, in-language materials and support for APA Voters
What People Say
[By working with CAUSE], I was able to learn more about how important the election was and had a great experience being a first-time voter learning about all the propositions.

VOTE Initiatives Volunteer
 Sponsors